The archive service allows you to set a retention policy which will purge items from your archive older than a specified age (defined in years and months).  Any items on hold for any reason will NOT be removed regardless of the retention policy.  Only Administrators are able to make changes to the retention policy.
The retention policy will act based on the received date of the original message NOT the archived date or the sent date.
To enable or update the retention policy for your account:
Select 'Enable Retention Policy' to define a retention time frame
Define the desired number of years and months to retain your data.
Click 'Update' to enable or update your retention policy
Note: The retention duration is calculated from the number of calendar months and years from todays date.  Also, the minimum retention policy allowed is 3 months.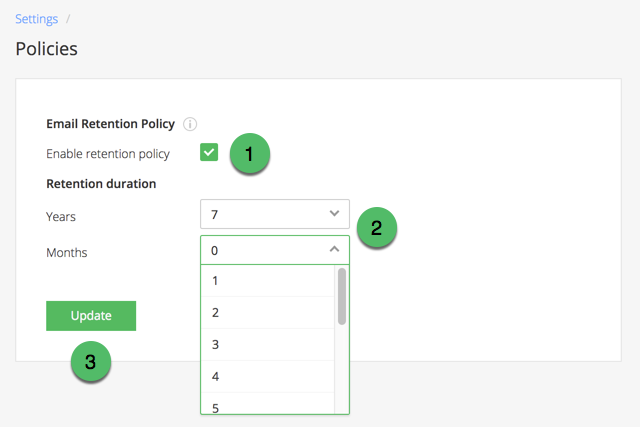 If no retention policy is applied which is the default for your account, then your data is retained indefinitely for the duration of your subscription of the archive service.