Note: These instructions are for the 2021 Azure portal.
Overview:
To setup or manage an existing integration navigate to the main settings page by selecting the cog in the top navigation bar, then select "Manage" in the Azure AD Sync panel.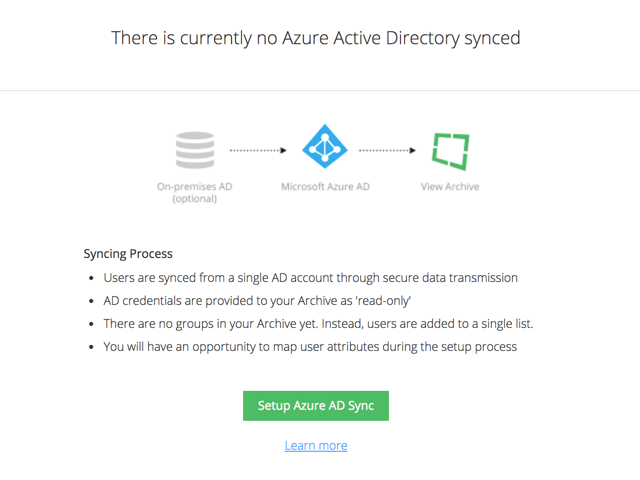 If there is an existing connection, you will need to 'Delete Sync' before moving to the next step
The next 1-5 steps will continue from the Azure admin portal
1. Register application under Dashboard > *instance_name* > App registration
1-1 Add name
1-2 Supported account types = Single tenet
1-3 Redirect URL = Web – View archive URL
1-4 Select - 'Register'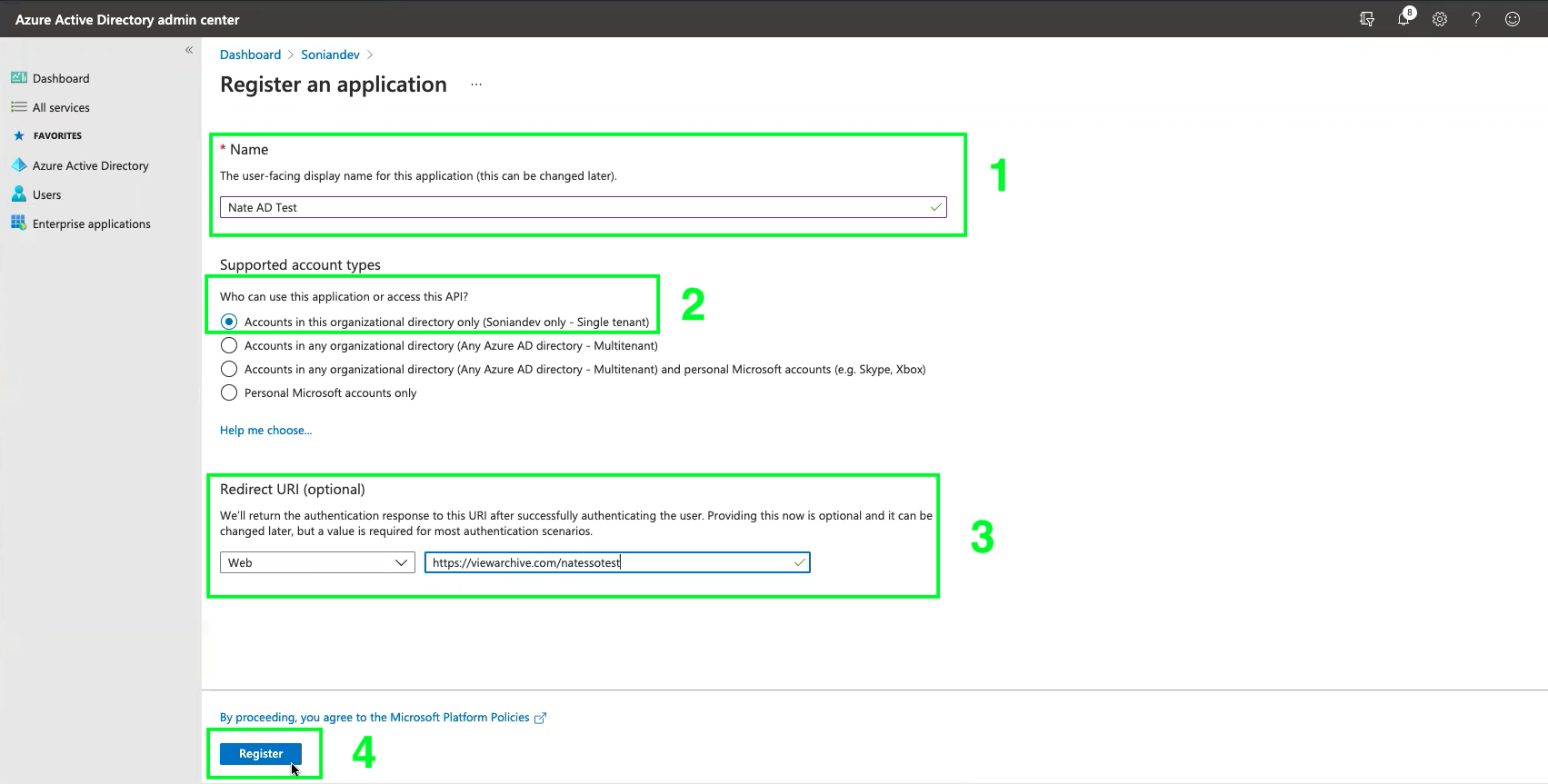 2. Select – 'Certificate & secrets'
2-1 Select – '+ New client secret'
2-2 Expires = 2 years > Select 'add'
2-3 Key has now been generated in the Key field.  Copy and store the key value.
3.Select – 'API permissions'
3-1 Select – 'Microsoft Graph (1)' > 'Remove all permissions'
3-2 Select – '+ Add a permission' > 'APIs my organization uses'> Search for "Windows Azure Active Directory" > Select "Windows Azure Active Directory"
3-3 Select 'Delegated permissions'
3-4 Select 'Directory.Read.All'
3-5 Select 'Add permission'
3-6 – Repeat step 3-2
3-7 Select 'Application permissions'
3-8 Select 'Application.Read.All'
3-9 Select 'Directory.Read.All'
3-10 Select 'Add permissions'
3-11 Select – '+ Add a permission' > 'Microsoft Graph'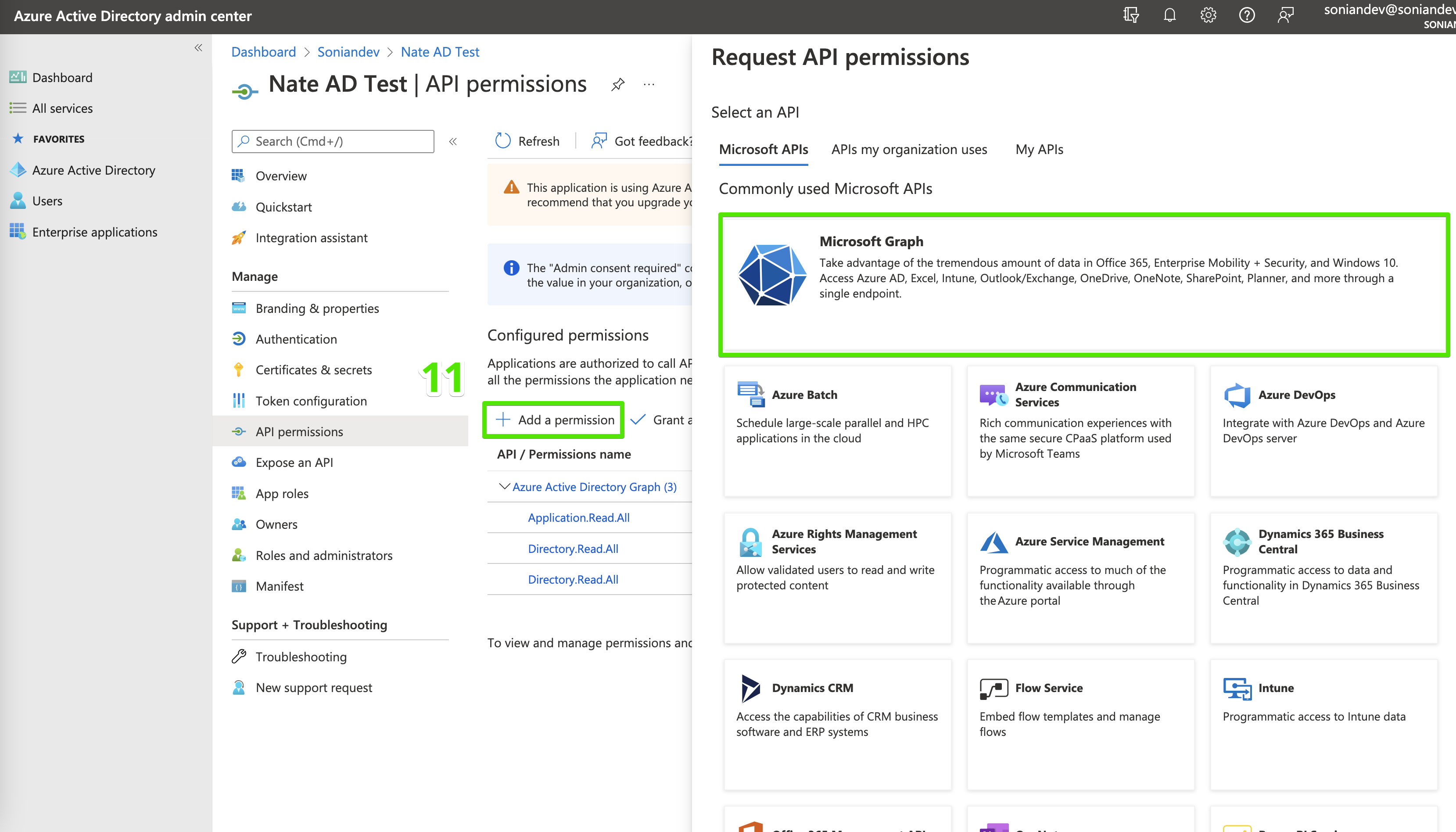 3-12 Select 'Delegated permissions'
3-13 Select 'Directory.Read.All'
3-14 Select 'Add permission'
3-15 – Repeat step 3-11
3-16 Select 'Application permissions'
3-17 Select 'Application.Read.All'
3-18 Select 'Directory.Read.All'
3-19 Select 'Add permissions'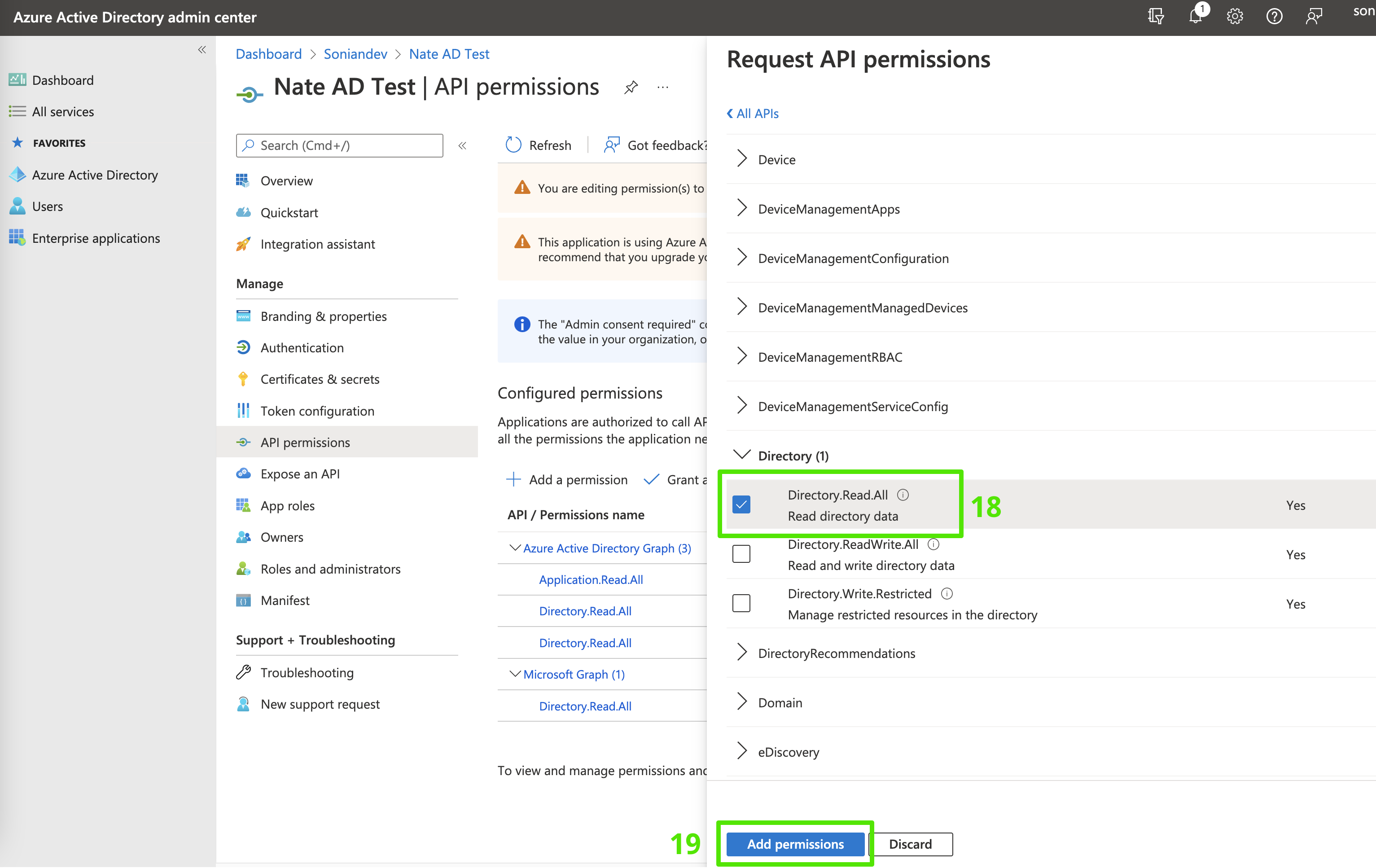 3-20 Configured permissions should look like this:
3-21 Next select 'Grant admin consent for *instance_name*'
4. Select 'Overview'
4-1 copy client ID
4-2 copy tenet ID
5. Add values to 'Add Credentials' on the View AD sync workflow
5-1 paste client ID
5-2 paste key value
5-3 paste tenet ID
5-4 select 'next'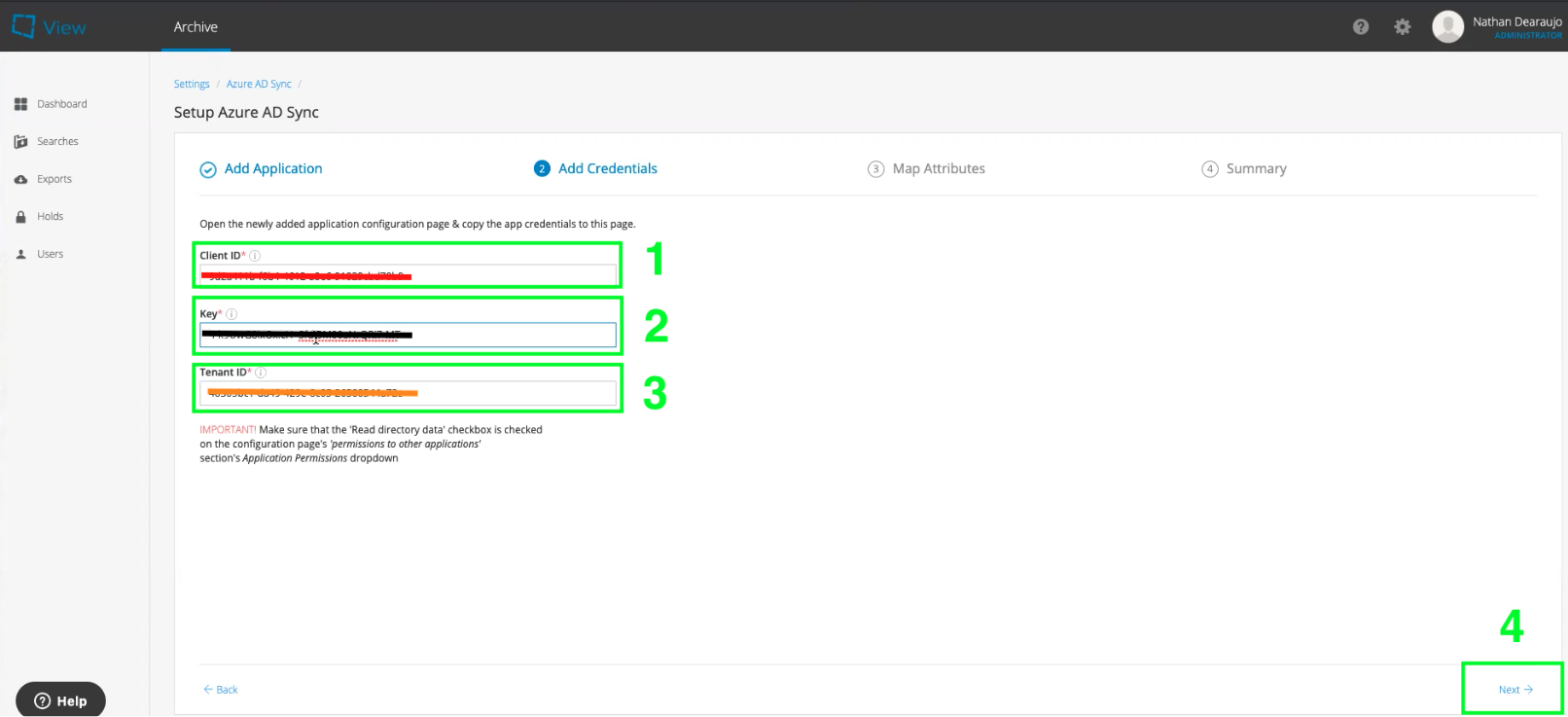 5-5 Map Attributes section > select 'next'
5-6 Summary section > select 'Finish Setup'